Dasho Sonam Jigme
Chief Executive Officer
Mr.Sonam Jigme, the Managing Director obtained his Bachelors Degree from Sherubtse College and masters in Business Administration from University of Thai Chamber of Commerce Bangkok, Thailand. He served as Militia officer, Royal Bhutan Army, Defence, Thimphu(1993-1995), Industries Officer, Ministry of Trade and Industry, Non Existing Agencies, Thimphu(1997-2000), Under Secretary, Project Development and Services Division, Department of Industry, Ministry of Economic Affairs, Thimphu(2002-2006), Chief Trade and Industry Officer(Regional), Regional Trade and Industry Office S/Jongkhar(2006), Regional Director, Regional trade and industry office S/Jongkhar(2009), Dzongdag, Dzongdag office, Gasa(2009-2015). Before joining Dungsam Cement Corporation limited he served as a Dzongdag, Dzongdags Office, Wangdue Dzongkhag.
Mr. Karma Gayleg
Dy.Chief Executive Officer
Mr. Karma Gayleg, Dy. CEO obtained his BE, Civil from National Institute of Technology (NIT), Nagpur, Government of India (GoI) Merit scholarship India, and completed in the year 1995. He also has Masters in Engineering (Soil Engineering/ Geo technical Engineering) from Asian Institute of Technology, Bangkok, Thailand, (ADB Scholarship) completed in the year 2000. He started his career as Lecturer at RBIT and served as the Head of Department of Civil Engineering, College of Science and Technology (CST), Phuntsholing, Bhutan. He also served as the Director for Hotel and Tourism Management Training Institute (HTMTI), Thimphu, Bhutan. Before joining Dungsam Cement Corporation Limited he served as the General Manager, Project Department at DHI Infra Limited.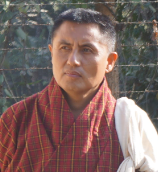 Mr. Samdrup
GM, Plant and Mines Department
Mr. Samdrup, General Manger (Works Department) obtained his Bachelor of Science from Sherubtse College and Master of Science from Asian Institute of Technology, Bangkok, Thailand. He served as Head – Quality in Dungsam Cement Corporation Limited. Prior to joining Dungsam Cement Corporation Limited he served as Head – Production and Quality control in Penden Cement Authority Limited (PCAL).
Mr. Sonam Dendup
GM, Sales and Marketing Department
Mr. Sonam Dendup currently serving as General Manager, Sales and Marketing Department of DCCL is from Yakpogang under Monggar Dzongkhag. He has obtained his bachelor degree in BA (Hons) Geography and Planning from Sherubtsi College, Kanglung in the year 2000. After having been successful in the RCSC officer cadre selection exam, he underwent management course at Royal Institute of Management (RIM), Thimphu. Further, he also obtained his master in Public Policy and diploma in Administration from Australian National University, Canberra in the year 2008 funded by Ausaid scholarship. Mr. Sonam has served in various organizations/agencies including both Government and Corporate in different capacities. He stared his career as Assistant Regional Transport Officer of Thimphu and later as Regional Transport officer of Samdrupjongkhar under Road Safety and Transport Authority. Upon completion of his master, he served as Deputy Chief Planning officer and later as Chief Administrative Officer under the Ministry of Information and Communications, Thimphu. Mr. Sonam also worked as Project Director for Chirphen Rigphel Project on special deputation by RCSC. After having worked for more than 16 years in the Government, he then worked as Director for City Bus Service under Bhutan Postal Corporation, Thimphu. In 2014, Mr. Sonam was given meritorious promotion for his outstanding performance by the Ministry and awarded Gender champion in 2016 by the Hon'ble Prime Minister of Bhutan through NCWC for initiating activities geared towards empowering women and children in the country. He has attended numerous courses and trainings both outside and within Bhutan including 8th Senior Executive Leadership Program (SELP) organized By RIGSS and 26th batch Desuung program for executives.
Mr. Tenzin Namgyel
GM, Corporate Services Department
Mr. Tenzin Namgyel, GM of CSD obtained his Bachelor of Arts (Hons.) in Buddhist Philosophy and Literature from Sherubtse College. While working in Bhutan Broadcasting Service Corporation (BBS) as a Reporter and Sub-Editor, he pursued Diploma in Broadcast Journalism from Radio Netherlands Training Centre in the Netherland. After working in BBS for three years, he joined Kuensel Corporation Ltd as a Bilingual Reporter and later assumed the post of Chief Reporter. Before obtaining Post Graduate Diploma in Print Journalism from Asian College of Journalism in Chennai and Masters in Journalism from Cardiff University, UK, he obtained Diploma in Climate Change and Politics from Denmark. He also attended Security Studies in Asia-Pacific Centre for Security Studies (APCSS) in Hawaii, USA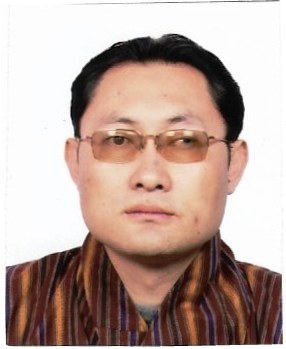 Mr. Phurba Thinley
GM, Finance and Accounts Department
Mr. Phurba Thinley, General Manager, (Finance & Accounts Department) has joined DCCL on October 10, 2019. He is from Khaling, Trashigang. He graduated with Bachelor of Commerce (Honours) from Sherubtse College under University of Delhi in the year 2003. He completed his Master Degree of Financial Management in year 2013 from College of Management, Mahidol University, Thailand. He started his professional career as an Assistant Finance Officer in Bhutan Power Corporation Limited (BPC) in year 2004. He has worked more than 15 years in BPC until his resignation in September 2019. He has also served on secondment/deputation from January 2016 to July 2019 in 1020MW Punatsangchhu-II Hydroelectric Project Authority (PHPA-II)