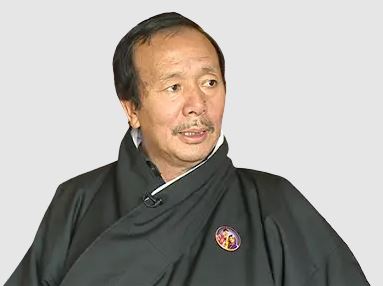 Dasho Sangay Khandu
Chairman, DCCL
Dasho Sangay Khandu has more than 36 years of work experience with the Royal Government of Bhutan and Corporate world. He started his career as a Marketing Officer (1976) and steadily rose to become the CEO of Food Corporation of Bhutan and served in the capacity for several years. In 1986, he was appointed as the Deputy Secretary of the Ministry of Trade and Industry and became the Director of the Ministry in 1991. He then served as the CEO of Bhutan Development Finance Corporation Limited (1992 – 1997) and he was also appointed as the CEO of Royal Insurance Corporation of Bhutan. He was then appointed as the CEO of Druk Air Corporation Limited (2000 – 2005). In 2005, he was appointed as the Director General of Trade and Industry and later he was promoted and appointed as the Secretary of the National Land Commission. Dasho Sangay Khandu has also served as Board Director and Chairperson of many corporations. It was during his tenure in the National Land Commission, that the nation-wide cadastral re-survey was carried out in Bhutan. He was conferred the Red scarf and honorary title of "Dasho" by His Majesty the King in December 2009.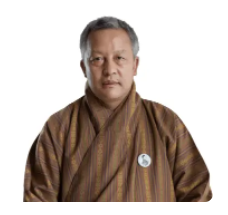 Dasho Karma Y Raydi
Chairman, DCCL
Dasho Karma Yezer Raydi is the Chief Executive Officer of the Druk Holding and Investments Ltd. He received his Master's in Geotechnical Engineering, from Nippon Institute of Technology, Saitama, Japan and Bachelor Degree in Civil Engineering, from University of Roorkee, India. He was conferred red scarf by His Majesty on 17th December 2012. He serves as Non-Independent Executive Director on DHI Board.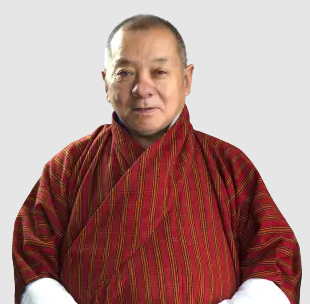 Dasho Ugen Chewang
Chairman, DCCL
Dasho Ugen Chewang is the current Chairman of DHI. Dasho Ugen Chewang started his career in 1979 and served the civil service for more than two decades. He served as the Auditor General for more than nine years from December 2005 to July 2015. His Majesty awarded him the red scarf and title of Dasho on the 104th National Day in 2011.