DCCL under the holding ownership of DHI is committed towards promoting high levels of corporate governance standards. And to ensure that the company's best interests are considered at all times as well as those of the shareholder's, the following are the board directors of DCCL: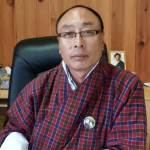 Dasho Pema Chewang
Secretary, National Land Commission
Dasho Pema Chewang obtained his Bachelor of Arts Degree from Sherubtse College, Kanglung and Masters in Economics of Development from Australian National University, Canberra, Australia. Dasho servred as Militia Officer, RBA( July 1991-March 1995), Program Officer/Sr.Programme Officer, National Budget & Aid Coordination Division, Ministry of Finance(May 1995-June 1999), Head, Bilateral & Multilateral Division, Department of Aid& Debt Management, Ministry of Finance(Jan 2002-August 2006), Secondment, The World Bank, Wangshington D.C, USA( Sept 2006-Dec 2007), Chief Planning Officer, GNHC, Thimphu(Jan 2008-June 2009), Zimpon Wom( Dy.Chamberlain) OGZ,HMS, Tashichhodzong(July 2009-Feb 2014). Presently Dasho serves as Secretary at National Land Commission.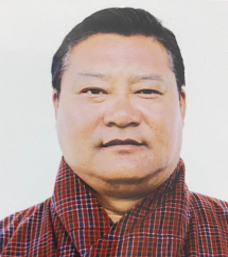 Dasho(Dr)Tobgyal Wangchhuk
His Majesty's Secretariat
Dasho (Dr.) Tobgyal Wangchhuk obtained his Bachelor of Medicine and Bachelor of Surgery (MBBS) from AIIMS, Delhi, India and Master of Science in Ears, Nose and Throat (M.Sc ENT) from Institute of Medicine 1, Yangon, Myanmar. Dasho served as GDMO, Gelephu General Hospital (1992-1994), DMO, Sarpang Hospital (1994-1995), ENT Surgeon, JDWNRH, Thimphu (1998-2001), Medical Superintendent, Gelephu Hospital (20022003), Head of JDWNRH, Thimphu (2003-2007), Head, Medical Education, Royal Education Council (2008 – 2009). Presently Dasho serves as Changkhab, His Majesty's Secretariat.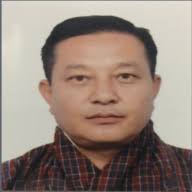 Dasho Tashi Penjore
Director, Department of Law & Order, MHCA
Dasho Tashi Penjore obtained his Bachelor of Science (General) from Sherubtse College, Kanglung, Bhutan and Masters in Public Policy from Australian National University, Australia and Masters in International Development from Duke University NC USA. He served as Trainee officer in Royal Institute of Management, Assistant Meteorologist DRADS Ministry of Agriculture (2002-2009), also served as the Zimpon wogm, Office of Gyalpoi Zimpon (OGZ), HMS Kidu Fund and, presently serving as the Director of Department of Law and Order, Ministry of Home and Cultural Affairs, Thimphu.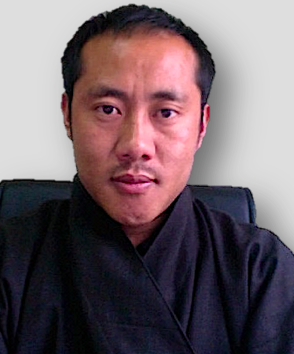 Mr.Dorji Nima
Director,PMD, DHI
Mr. Dorji Nima is an Director at DHI. He looks after performance planning, monitoring and evaluation for the DHI Group. He has a Masters degree in Business Administration (MBA) from Australian Graduate School of Entrepreneurship, Melbourne, Australia. He received Aus AID scholarship to pursue MBA in Australia and RGoB scholarship to pursue Bachelor of Business Administration degree from Madras University, India in 2001.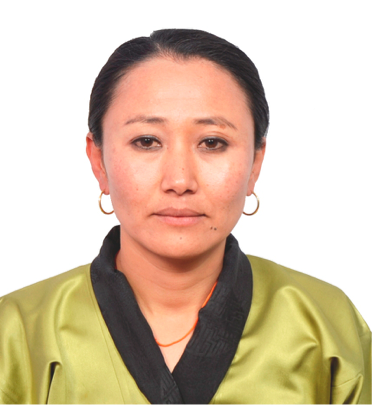 Ms. Dechen Yangden
Chief Engineer, MoWHS
Ms. Dechen Yangden obtained her Bachelor Degree in Civil Engineering from University of Wollongong, Australia and Masters of Philosophy in Urban Infrastructure Management from Yokohma National University, Japan. She served as Assistant Engineer in BUDP, MoWHS (2002-2005), also served as Executive Engineer, MoWHS (2011 – 2014) and, presently serving as the Chief Engineer, Water and Sanitation Division, MoWHS, Thimphu. She has a wide range of experience of 16 years in specialized technical fields planning, designing and implementation of urban infrastructure.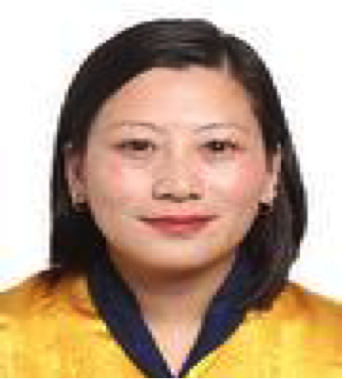 Ms. Tshering Lham
Dy. Chief, NPPF
Ms. Tshering Lham obtained her Bachelor of Commerce with Honors from Sherubtse College, Kanglung, Bhutan and MBA Program (Corporate Strategy & Economic Policy from Maastricht School, The Netherlands. She started her career as Program Officer, Credit and Investment Department, National Pension and Provident Fund. (August 2006 – April 2009) she also served as the Head, Armed Forces Pension and Provident Fund, NPPF (August 2010-August 2012).Currently, she is serving as the Dy. Chief, Portfolio Investment Division, National Pension and Provident Fund,Thimphu.
Mr. Tshering Tenzin
Interim CEO, DCCL
Mr.Tshering Tenzin obtained Bachelors of Technology in Electrical Engineering from REC Hamirpur, University of Himachal Pradesh and Master in Business Administration from Asian Institute of Management (AIM), Manila, Philippines. He served in Bhutan Power Corporation for 10 years; during his entire tenure, he took charge of Rural Electrification Projects, constructed with assistance from various multinational funding. He also served as General Manager for Corporate Planning and Business Development in CDCL and also had held senior positions in DHI-INFRA which was later merged with CDCL. He has extensive experience in Project Management, Contract and Procurement. Currently, he is serving as Chief Executive Officer of Dungsam Polymers Limited and Interim Chief Executive Officer of Dungsam Cement Corporation Limited.